Klein-Geflügelfeinkost – competent and experienced
since 1963
Bernhard Klein Eierhandel & Kartonagen was founded in 1963 by Bernhard Klein in Drensteinfurt near Münster. Since then, the family enterprise thrived continuously over the years.
Klein GmbH & Co. KG was founded in the year of 1977 and initially operated in the storage of frozen food products. Poultry processing was incorporated as a new business line in the year of 1985. From then on, the production of high quality convenience poultry further and further developed, eventually becoming a key segment of the company.
In 1989 and 1992, Bernhard's sons Michael and Thomas entered the company and they have been running the board of management in its second generation since the year of 2006. In addition to our in-house production, we have been trading with commodities from our partner companies in South America and Asia since 1999.
Flat hierarchies with short decision paths enable us to find individual and flexible solutions at any time. Constant expansion and modernization of our production lines, continuous development of our products and the focus on market trends and customer demands are the key pillars of our success.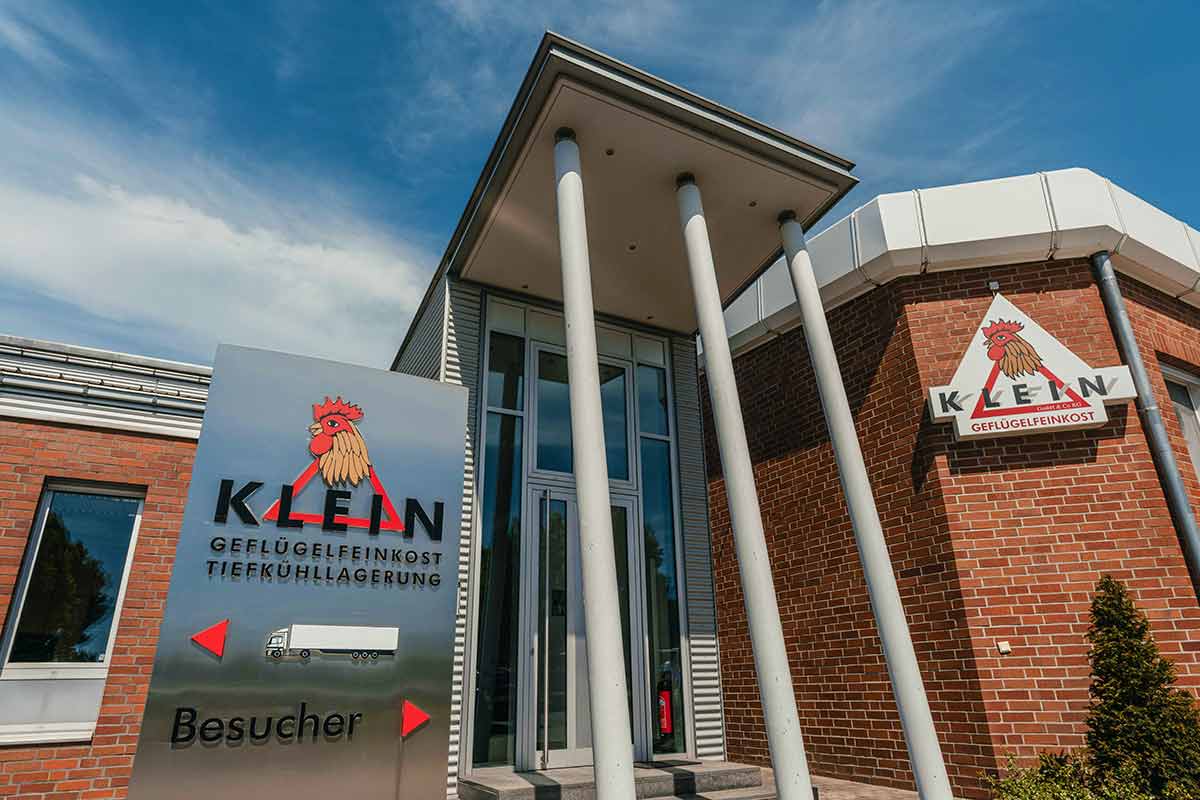 Thanks to almost 60 years of experience and our eagerness to try out new things, we present ourselves today as a future-oriented, reliable and flexible partner for the convenience food industry, canteen kitchens, wholesale and many other sales areas.
Originally founded as a one-man company, today more than 60 committed employees work diligently to achieve the satisfaction of our customers.
Over the years, we have obtained the certifications
FSSC, QS, BIO, Halal and 1* Beter Leven for our products.
If you have any questions about our products or the planning and advice on new product opportunities, please go to our website, give us a call or contact us via e-mail to get the necessary information. We appreciate your interest!